This year we have become deeply committed to learning and practicing.
Luckily Medit Academy on YouTube has provided us with a number of excellent video study materials.
We recommend to everyone who is interested in Medit Link and iScan, both before buying a Medit i500 scanner and
when starting to work with a scanner – Medit Academy and Medit Trainer's Corner is your best way to go!
In the latest Medit Trainers' Corner, we shared some tips on intraoral scanning specifically for crown & implant cases!
Take a look at the video by clicking the picture here below: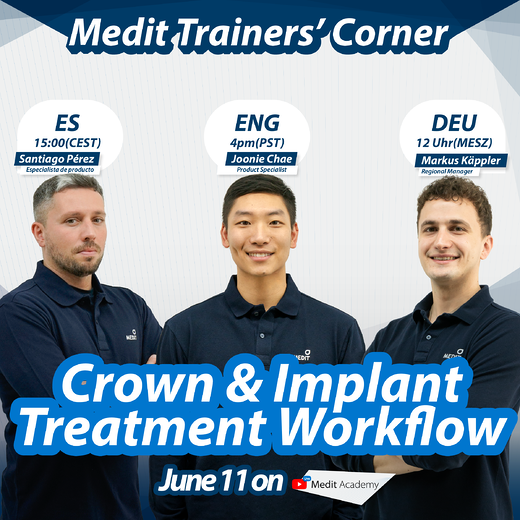 All the product information about Medit i500 scanner, please find here:

PRODUCT INFO