INNOVATIVE SOLUTIONS IN DIGITAL DENTISTRY
modelless workflow
guided implant surgery
co-operation between dental clinic and lab
modern concepts in implantology
The 2nd Interdisciplinary Conference of Biometric Dentistry will fulfil a doctor's desire to learn implant dentistry with practical, clinical information and techniques.
Emphasis is placed on digital workflow, modern concepts and collaboration with your partner dental lab.
Conference Day 13.09.2019:
08:30-09:00 –   registration
09:00-09.15 –    welcoming words
09:15-10:15 –  Dr Jaroslaw Matuszak "Benefits of conical connection and SLA surface characteristics of dental implants"
The lecture is about the key features of choosing implants for successful implant placement. How to choose the right implant for your cases and why we focus on different implant features like connection and surface.
(Mierzyn, Poland, Lecture in English)
10.15-11.15 –    Dr Dimitris Exarchos "Complex implant cases from A to Z and extrteme mouth makeovers with  dental implants" 
We will discuss about the importance of the prosthetic guidness in implantology and the tools we have in our hands for a desirable outcome.
(Thessaloniki, Greece, Lecture in English)
11:15-11:45 –     coffee break
11:45-12:45 –   Dr Paul Mendez "GBR and Guided surgery in Practice" 
I will be presenting cases that involve Guided Bone Regeneration / GBR and Guided Surgery particularly with Filipino Patients.
(Bacolod, Philippines, Lecture in English)
12:45-13:30 – Dr Kertu Ollema "Multiple rooted periodontally compromised teeth – maintain or replace with implant?"
(Lecture in Estonian, simultaneous interpretation to English)
13:30-14:30 –   lunch
14:30-16:00 – Dr Timo Paberit "Digital Rally in modern Implant Dentistry – which way to go?"
Scanners and CAD/CAM complement each other to make restorations for patients without the needs of old traditional models.  I will talk about my experiences in integrating CAD/CAM solutions in my dental clinics and heading toward one-day dentistry to save time and increase the number of patients we can see. We'll discuss how to choose you hard- and software and benefit from open systems for dental professionals to improve their workflow. And I will share some of my complex implant cases and outcomes.
(Lecture in Estonian, simultaneous interpretation to English on demand)
16:00-16.30 –    coffee break

16:30-17:30 –   LAB engineer Erkki Ernits "Digital workflow in Dental Lab – key points and how to make the most of it"

We will give an overview of our 5 years experience in setting up a complete digital lab workflow – computer guided treatment planning, 3D printing and milling. What are the most common bottlenecks and how to solve everyday challenges.
(Lecture in Estonian, simultaneous interpretation to English on demand)
17:30-18:00 –   Q&A, Final words
From 18:00 –   CHILL with drinks and snacks!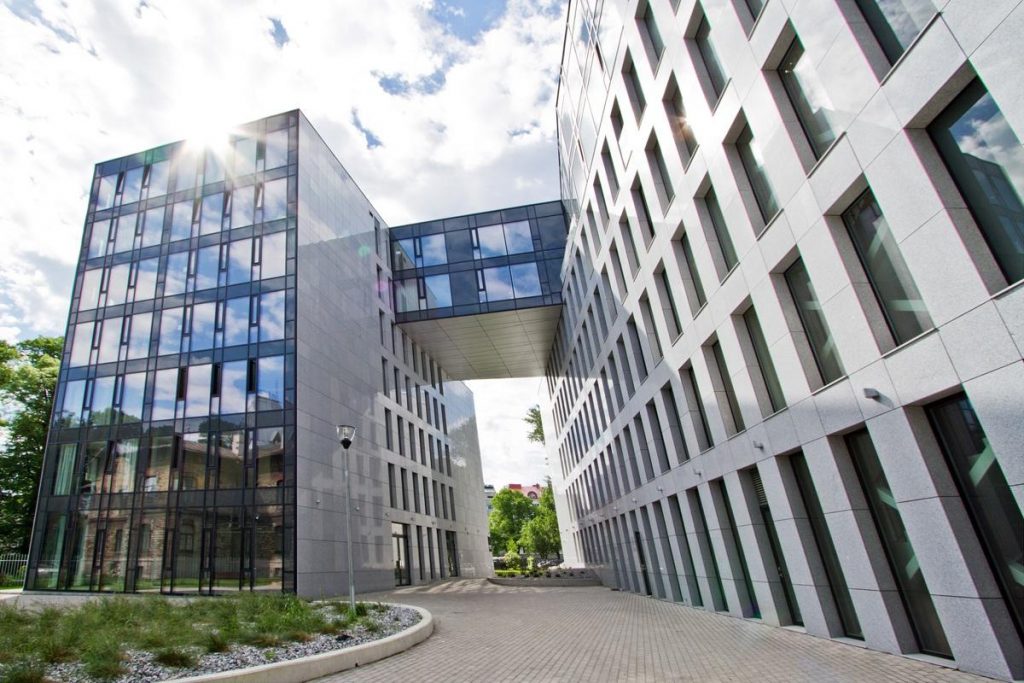 Live Courses 14.09.2019:
Scanning with MEDIT intraoral scanner – best scanning techniques and tips on live patient.
The APG® Technique for Blood Separation. The APG® platelet precipi- tate, depending on the surgical use, it can be used in liquid form, or as a gel by adding calcium chloride, and/or in combination with biomaterial.
Live Surgery with Same Day Immediate Loading by Dr Timo Paberit. Fully digital work ow in collaboration with dentist and onsite dental lab.

CONFERENCE FEE
Includes coffee- and lunch breaks and Biometric evening event entry
13th of Sept – Conference
190€ until 30.06
220€ until 31.07
250€ from 01.08
14th of Sept – Live Courses
190€ until 30.06
220€ until 31.07
250€ from 01.08
Conference & Live Courses
350€ until 30.06
390€ until 31.07
450€ from 01.08
Estonian VAT will be added to prices.
Conference and Live Courses will provide educational points from Estonian Dental Association.
Event Venue:
13.09.2019 Conference
Estonian Centre of Architecture
BIG TRAFOROOM (The Gallery Hall) and joining Small Trafo Hall for coffee breaks and lunch
Põhja puiestee 27a, 10415 Tallinn
14.09.2019 Live Courses
Kreutzwaldi Dental Clinic
Fr. R. Kreutzwaldi 3, Tallinn
One Year of FREE Support
for all Biometric implant system users
BIOMETRIC PRODUCT CATALOGUE